Behaviour & Attitudes
Trust Behaviour Policy Aim:
The Priory Federation of Academies aims to promote an environment where everyone feels valued and respected. We will endeavour to develop positive relationships between pupils, staff, parents/carers and other members of the wider community where everyone is treated fairly and with equal respect. We are a caring community whose values are built on mutual trust and respect for all. Our aim is to encourage and help to develop self-discipline and responsible behaviour in all pupils in order to support this ethos.
Willoughby's behaviour, rewards and attitudes is based around our school values.
Our school values are...
Wisdom:

Pupils ask questions and are eager to learn more. This is recognised in all ways in which a pupil is able to, or chooses to communicate, including through facial expressions, eye movements, vocalisation or the use of assisted technology.
Curiosity:

Pupils show resilience when encountering new experiences and engage in new activities. Despite apprehension, pupils are curious about what happens next.
Generosity:

Pupils are kind, respectful and supportive towards others, helpful and polite. Pupils interact with peers and staff, demonstrating kindness in a way that is appropriate to them.
Courage:

Pupils show enthusiasm and commitment to their learning. They are excited to be in school and show a readiness to engage with lessons.
Passion:

Pupils make progress, achieve well and are excited about all aspects of their learning and development.
All staff recognise these values as often as possible and reward pupils when they demonstrate them.
The Trust's Student Behaviour and Discipline Policy can be found here
Willoughby Whole School Culture:
Willoughby's vision is to develop a culture with therapeutic thinking at the core. The vision is to have a relational approach to teaching behaviour within Willoughby enabling all pupils to feel valued and included. We want all behaviour to be understood as a form of communication. Communication is at the heart of the Willoughby curriculum. We intend to provide staff with the knowledge and skills to analyse behaviour to interpret the message our pupils are trying to convey. All stakeholders are expected to treat our pupils with unconditional positive regard and use a shared language be safe, be ready and be kind. Modelling expectations and positive phrasing will support our young people to develop their internal discipline. Restorative techniques will be used to teach pupils self-awareness, reflection and empathy towards peers and staff. Emotional literacy and vocabulary will be taught on a weekly basis as key components of the PSHE curriculum.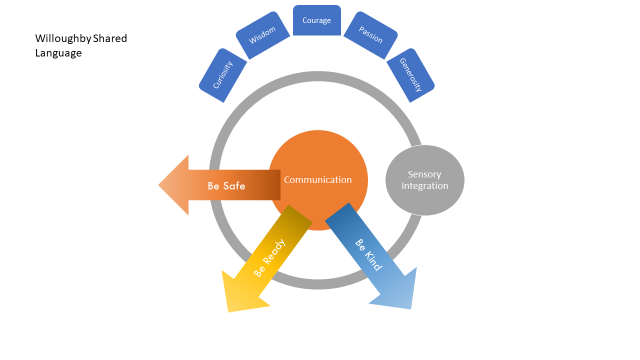 Our Therapeutic Focus
Unconditional positive regard

,

Behaviour is communication,

Development

of emotional literacy,

Equality and equity,

Restorative processes,

We teach behaviour through protective and educational/natural consequences,

Our aim is to provide all pupils with a self-regulation tool kit.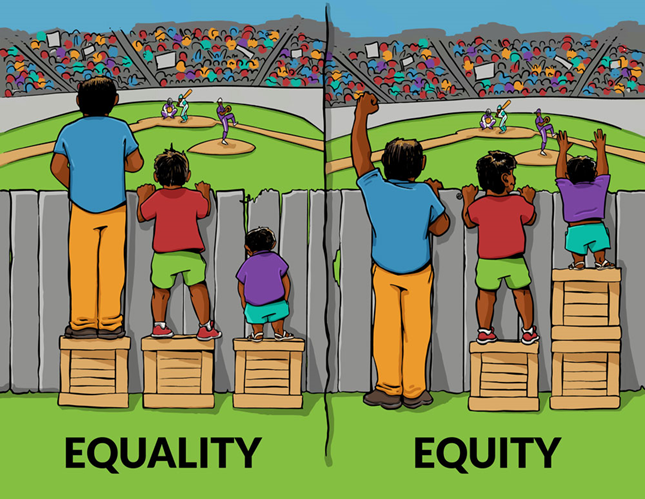 We teach behaviour as part of our curriculum through:
•

Reward, feedback and recognition
This is an example of our graduated approach to behaviour.
Positive phrasing:
Come sit next to me for a story.
Limited choice:
Would you like to sit on the chair or bean bag?
Disempowering the behaviour:
You can listen to the story from there.
Consequence:
We will check you understand the story before going out for break time.
Stages for developing our new whole school culture