PFA Hub
Since the summer of 2013, the Government has increased the age of participation. This means that young people must now remain in education, employment or training for longer. The following information is from the Department for Education Website:
Young people in England are required to continue in education or training.
This is being introduced in two stages:
pupils who left year 11 in summer 2013 had to continue in education or training for at least another year until June 2014

pupils who left year 11 in summer 2014 or later have to continue until at least their 18th birthday
This does not mean young people must stay in school. They will able to choose from:
full-time education (eg at a school or college)

an apprenticeship or traineeship

part-time education or training combined with one of the following:
employment or self-employment for 20 hours or more a week
volunteering for 20 hours or more a week
How does this impact on pupils at Willoughby?
On completion of Year 11, pupils at Willoughby Academy have a number of options open to them. Some pupils may choose to leave school at this stage to continue their studies at colleges of further education, some may choose to enter the PFA Hub at Willoughby Academy where they are able to continue their studies until the completion of the academic year in which they reach nineteen years of age.
What does Willoughby's PFA Hub provision look like?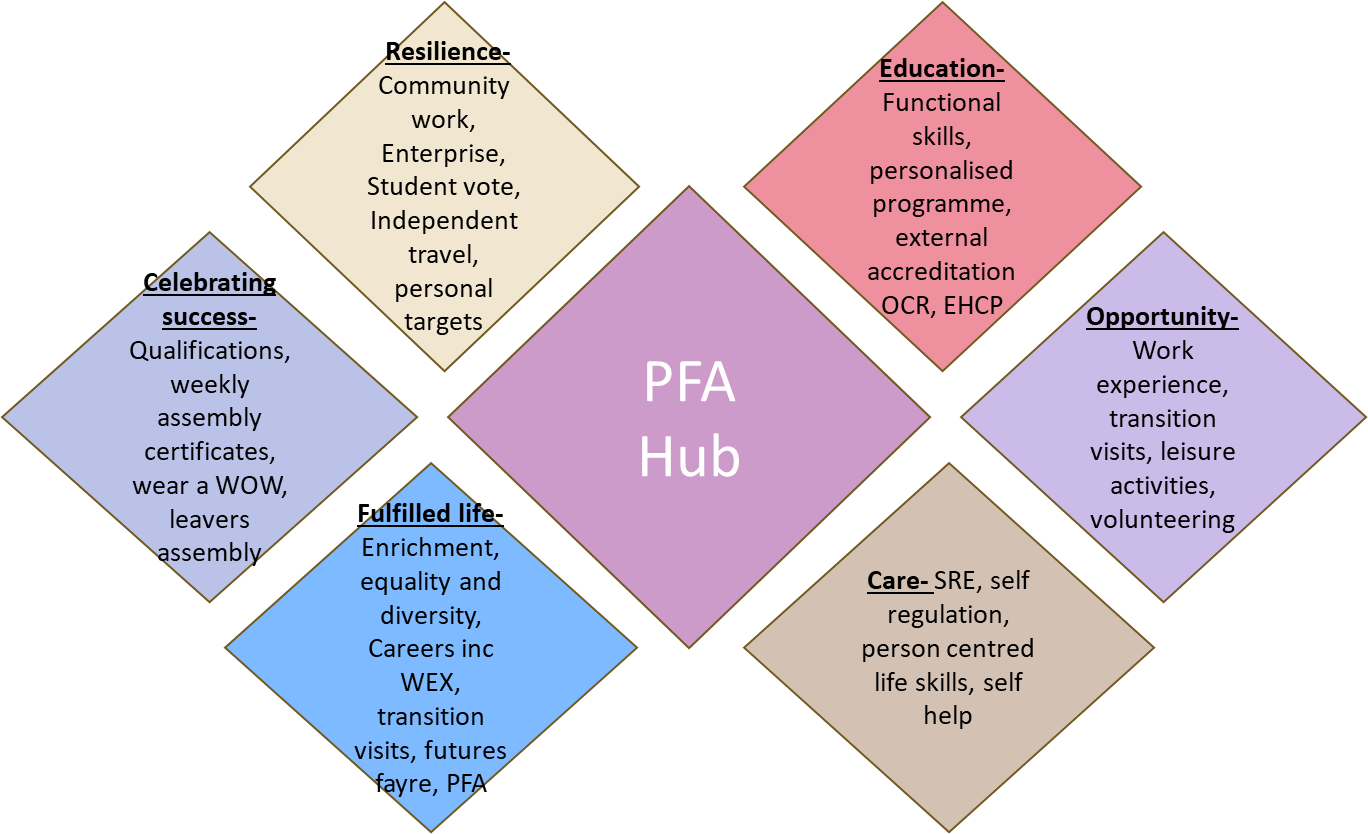 In PFA Hub we challenge our pupils to be the best that they can be. Our aim is for each individual to leave us with the skills and tools needed to move on to their next steps. Our curriculum is highly personalised to the long term outcomes of the individual and focuses on supporting them to become more independent in all aspects of their lives.
Long term outcomes are taken directly from the education health and care plan (EHCP) and are reviewed annually. The curriculum focuses on preparation for adulthood including: education and employment, community inclusion, independent living and health.
PFA Hub Pathways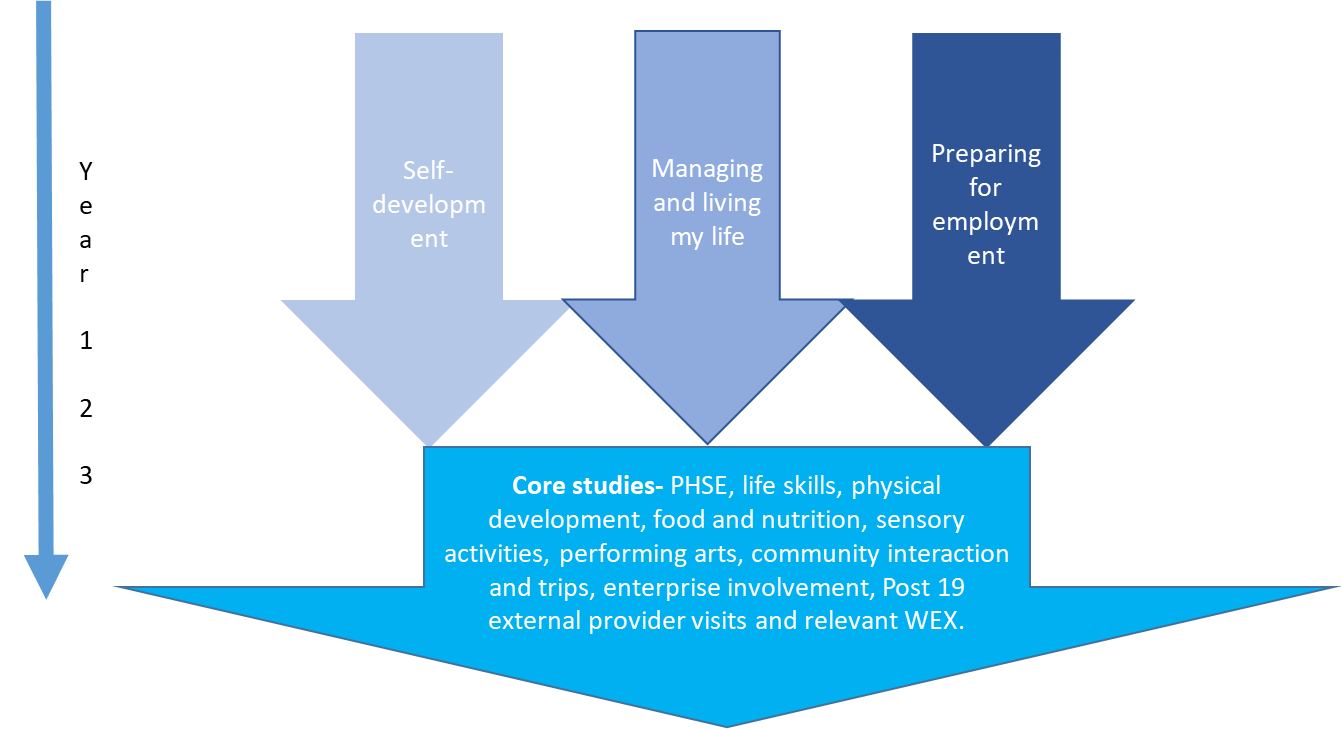 Education and Employment
We currently have two PFA Hub classes one follows a discovery curriculum and the other an investigation curriculum. Termly themes are mirrored in both classes allowing flexibility for pupils to access learning at the most appropriate level. The curriculum is longitudinal and aims for pupils to master key skills pertinent to their development, revisiting core skills, topics and activities required to progress into adulthood. Curriculum themes feature different areas of employment for example hospitality and agriculture. Within each theme pupils have the opportunity to develop related independence skills such as gardening, whilst also learning about the industry through individuals, external visits and employability sessions. Functional literacy and numeracy are interwoven into daily timetables, along with regular PSHE sessions, often linking with OCR qualifications, independent living, enterprise and current affairs.
All PFA Hub pupils work towards an OCR life and living qualification. The course consists of 31 different units covering communication, numeracy, ICT, personal skills, home management, environment and community, world of work and can be accessed at entry levels 1, 2 or 3. Pupils may progress to higher level units or achieve additional units at the same level where progression to a higher level is not possible. Some pupils may also undertake functional skills in literacy and numeracy, qualifications particular to an area of industry such as food and hygiene and basic first aid.
At Willoughby Academy all of our PFA Hub pupils have access to a personalised timetable of work experience where relevant. Placements vary widely and may consist of class business and enterprise projects, on/offsite supported work placements or unsupported work placements.
Both classes participate in business and enterprise projects. These projects have, so far, consisted of making bacon butties for staff, designing, making and selling Christmas crafts and cakes to sell to parents. Any generated money is reinvested in to future enterprise projects ar is used to purchase items for the PFA Hub independence suite.
As part of Willoughby's careers programme, pupils (where relevant) complete a vocational profile, apply for work experience placements and meet with an independent careers adviser. Pupils also undergo visits to different employers, other education and training establishments and PFA Hub care providers to give them a full understanding of what opportunities are available to them.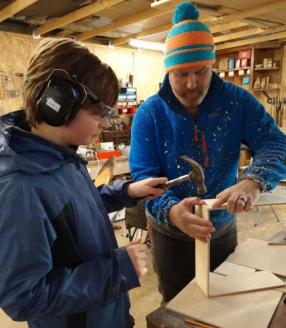 Independent living
Our curriculum aims to promote independence for all pupils. Last year, our PFA Hub cohort designed and sourced furniture to create our very own independent suite in the PFA Hub block. The facility includes a kitchen area, bedroom, living room and a model bathroom. In this space, pupils can acquire and apply a wide range of independent living skills, whilst also completing OCR home management units. Here the pupils practise home management including cleaning, laundry, food hygiene, cooking skills and shopping. Pupils have opportunities to prepare their own breakfast, drinks and snacks, locating ingredients and equipment. A weekly shop is required to ensure the room is stocked and this is planned and carried out by the pupil's themselves.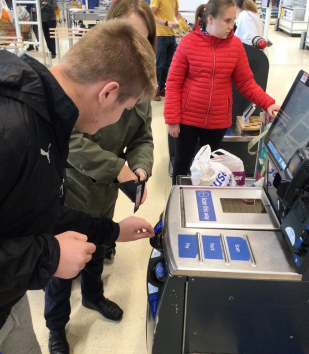 The curriculum links to independent living skills throughout the year, involving food and nutrition, functional literacy and numeracy and travel training. Some pupils access the independent living facilities and learning more than others who may spend more time at work experience placements. Pupils also have opportunities to manage money, access public transport and visit key services. Many of the functional skills required for independent living feature throughout the longitudinal curriculum, communicating our needs and wants, making choices, providing personal details, finding relevant information from different sources, visiting shops/ services, communicating with new people and much more.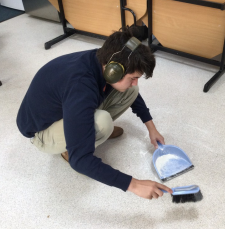 Community inclusion
At Willoughby, we possess a strong sense of community and encourage pupils to have this too. Here in Bourne we are very lucky to have access to a vibrant and extensive community. Our pupils are welcomed and encouraged into local shops, cafes, public spaces and on public transport. We teach our pupils to become actively involved in their communities and have developed strong links with a number of different charities and clubs. We also believe it is important to support our pupils to develop their social groups and regularly signpost external social activities within the local communities for our pupils and families to enjoy.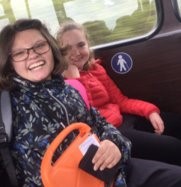 Health
At Willoughby, we support our pupils to manage their own physical and mental health. PSHE features on every pupil's timetable visiting themes such as emotions and self regulation, healthy lifestyles, personal safety, my body, public vs private and types of relationships.
Pupils also have weekly physical recreation sessions in which they have the opportunity to further develop their fine and gross motor skills and mobility. They take part in individual and team activities across a broad array of activities. Over the year, pupils take part in community led or facilitated activities such as bowls with the Bourne Bowling Club. We aim to develop further links with other providers and access the sports centre throughout the year.